Special Offers - Solar Power Systems
NO DEPOSIT FINANCE
6Kw TEIR 1 "Premium" Solar Power System

Key Features:

24 Jinko 270w Panels

1 x Fronius Inverter

Installation

25 Year Panel Performance Warranty

10 Year Inverter Warranty

NOW FROM ONLY - $120.36 per fortnight over 30 months

6Kw TEIR 1 "Value" Solar Power System

Key Features:

24 Link Energy 270w Panels

1 x SolaX X1 Dual Inverter

Installation

25 Year Panel Performance Warranty

5 Year Inverter Warranty

NOW FROM ONLY - $93.10 per fortnight over 30 months

Terms & Conditions Apply:
1. Not valid with any other offer.
2. Addition freight charge may apply to regional areas outside Brisbane & Gold Coast.
3. Price offer is after STC claim by the purchaser.
4. Installation is estimate only & may be subject to price variation.
Recent Blogs
Oct 20 2017
With summer fast approaching and temperatures starting to rise, there is no better time than now to consider a Solair World International Hybrid Universal 15U and 12U.

Solar AC / DC Air Con...
Jul 18 2016
When North Brisbane's East Coast Electroplating came to us hoping to reduce reliance on the grid and shrink its hefty demand charges, we had just the solution - a 100Kw Photovoltaic Commerci...
Join SolarGreen
for your chance to win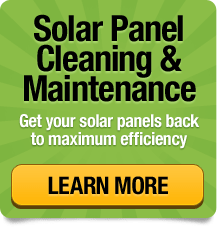 A message from our
Managing Director