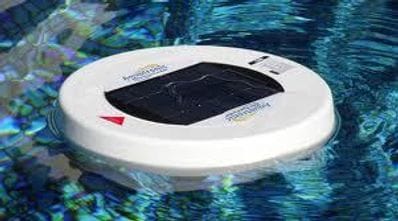 Aquatronic - Solar Pool Ionizer - Purifer - INCLUDES shipping Aus wide
Harnessing the Power of the sun to purify pool water......Naturally!
Description: Aquatronic is a small, portable, weatherproof, long lasting polymer disc with a replaceable, specially alloyed mineral anode on the bottom and an inbuilt advanced technology solar panel on the top. Aquatronic is powered by the natural energy of the sun and so there are not running costs. Aquatronic simply floats in your pool and does not require any plumbing, wiring or installation costs. This product is completely safe, non-toxic, portable, durable and long lasting (10 + years). Your initial investment is typically recouped in less than one year. The Aquatronic is currently on special, so you save $100!
Includes Shipping Australia Wide.
There are no plumbing, wiring or installation costs
There are no running costs
It's completely safe and non-toxic
it's durable and long lasting (10+ years)
Savings from drastic reductions to your energy bill
Confidence that you are diminishing your carbon footprint
Clear, clean, safe pool water!
Delivery included in price
Currently on offer - Save $100!
INCLUDES shipping Australia wide