| | |
| --- | --- |
| | |
Description: Aquatronic is a small, portable, weatherproof, long lasting polymer disc with a replaceable, specially alloyed mineral anode on the bottom and an inbuilt advanced technology solar panel on the top. Aquatronic is powered by the natural energy of the sun and so there are not running costs. Aquatronic simply floats in your pool and does not require any plumbing, wiring or installation costs. This product is completely safe, non-toxic, portable, durable and long lasting (10 + years). Your initial investment is typically recouped in less than one year. The Aquatronic is currently on special, so you save $100!
Includes Shipping Australia Wide.
There are no plumbing, wiring or installation costs
There are no running costs
It's completely safe and non-toxic
it's durable and long lasting (10+ years)
Savings from drastic reductions to your energy bill
Confidence that you are diminishing your carbon footprint
Clear, clean, safe pool water!
Delivery included in price
Currently on offer - Save $100!
INCLUDES shipping Australia wide
Recent Blogs
Oct 20 2017
With summer fast approaching and temperatures starting to rise, there is no better time than now to consider a Solair World International Hybrid Universal 15U and 12U.

Solar AC / DC Air Con...
Jul 18 2016
When North Brisbane's East Coast Electroplating came to us hoping to reduce reliance on the grid and shrink its hefty demand charges, we had just the solution - a 100Kw Photovoltaic Commerci...
Join SolarGreen
for your chance to win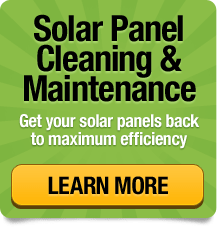 Testimonials
We saved $100 on our 1st account (33%) and only had to pay $22.08 for the 1st quarter with the panels fully operational (previous account same quar...
L.C. Bridgeman Downs

A message from our
Managing Director