Solar Power Solutions

Plan for future energy price rises by assessing your future solar options today!

We specialise in:

Solar Panel Installation

Solar Inverters

Hybrid Energy Systems

Battery Back-up Systems

Did you know?

Installing solar power offers a way to reduce your electricity bills and to reduce your greenhouse gas emissions.

Solar power rebates still exist and can substantially benefit new customers considering installing solar panels.

We use only quality brands and are a preferred supplier for Suntech - the World's largest producer of solar panels.

Watch our video below to find out why SolarGreen can help find the best solar option for your future.

FREE Home Energy
&
Financial Review

Enquire today and you will receive:

1) A free Home Energy Assessment from a qualified SolarGreen Consultant; and,

2) A free Financial Review from First National.

By combining both of these complimentary services, you can identify your future energy needs whilst assessing your financial options for gaining the greatest long term benefits with as little out-of-pocket expense as possible.
Recent Blogs
Oct 20 2017
With summer fast approaching and temperatures starting to rise, there is no better time than now to consider a Solair World International Hybrid Universal 15U and 12U.

Solar AC / DC Air Con...
Jul 18 2016
When North Brisbane's East Coast Electroplating came to us hoping to reduce reliance on the grid and shrink its hefty demand charges, we had just the solution - a 100Kw Photovoltaic Commerci...
Join SolarGreen
for your chance to win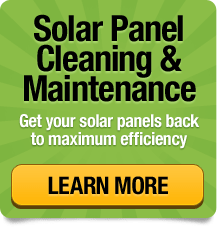 Testimonials
I am a very Happy Solar Customer. Have recently received my first full power bill since everything was connected and received a very nice 'Refund'. N...
K.S. Clontarf QLD

A message from our
Managing Director