Heating your pool with solar absorbers is a proven concept that has been used for centuries. Solar thermal heating systems are economical and are a simple concept – by pumping cold water from your pool through solar absorbers on your hot roof which transfers the heat to the absorbers that then heats your water as it travels back to your pool. This process is automatically controlled by our specially designed controller unit giving you worry free pool heating.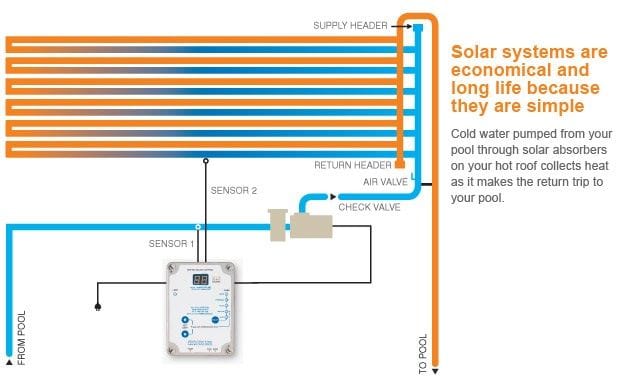 Our "10-tube" profiles gain maximum direct heat from the sun, as well as absorbing reflected and conducted heat from the roof. The tube system is a low profile design to keep your roof looking great and ensures maximum adhesion while allowing for good rain water drainage.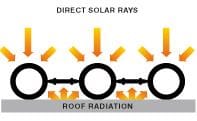 We can even supply your system in a variety of colours to best suit your roof colour, but remember Black absorbs more heat, giving you a better heated pool and a longer swimming season.

Recent Blogs
Oct 20 2017
With summer fast approaching and temperatures starting to rise, there is no better time than now to consider a Solair World International Hybrid Universal 15U and 12U.

Solar AC / DC Air Con...
Jul 18 2016
When North Brisbane's East Coast Electroplating came to us hoping to reduce reliance on the grid and shrink its hefty demand charges, we had just the solution - a 100Kw Photovoltaic Commerci...
Join SolarGreen
for your chance to win
Testimonials
I had just purchased my new home when SolarGreen provided me with a professional quote. I wanted to fit as large a system as I could on my roof as ...
G.D. Nundah

A message from our
Managing Director