Vent Accessories
SPARK GUARD

Fits into the throat of 250mm & 300mm wind powered ventilators to prevent embers from entering combustible parts of the internal roof space.
EAVE VENTS

Having a roof top ventillator is great, but it needs airflow to help it draw in cool air, so why not turbo charge your roof top vent with eave vents. They are great Air replenishment points for our roof ventilators when installed under the eaves. The curved air inlet holes restrict entry to insects and outperforms traditional metal eave vents by 40%, which allows air changes to occur in the roof space, when installed with a roof mounted ventilator.
Dimensions: 440mm x 230mm x 65mm
WHIRLY MATE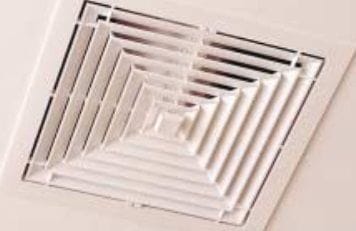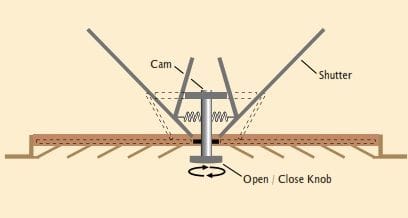 WHIRLYMATE is a closable ceiling register which allows you to control the flow of heat from a room. During summer, the vent is easily opened to allow warm room air to be drawn into the attic space for removal by a roof ventilator. Then, in winter, the vent can be closed to prevent loss of home heating.
AIRMASTER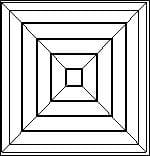 Airmaster is a revolutionary air conditioning supply grille, constructed from high quality engineering polymer. The AirMaster incorporates a magnetic detachable face for cleaning purposes. Designed to have very low backpressure for high energy efficient operation. Available with a 250mm or 300mm ducting spigot and a 4 way supply configuration.
AIRMASTER EC

Unique Australian designed and manufactured 150mm throat EC face grille, constructed from high quality engineering polymer. Ideal for return air purposes (toilets, etc). Incorporates a magnetic detachable face for cleaning purposes. Available with either a long or short ducting throat.
Round Ceiling Grilles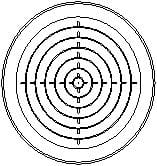 Controllable, open and closing ceiling registers with ducting spigot on the attic side to take ducting from roof mounted ventilator. Available in 4 sizes 150, 200, 250 & 300mm . White only.
TURBINE SHUTTER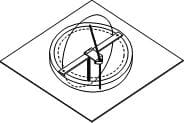 Enables the control of 250mm & 300mm wind powered ventilators. Simple cord operation allows ventilator to be opened or closed to suit conditions.
Recent Blogs
Oct 20 2017
With summer fast approaching and temperatures starting to rise, there is no better time than now to consider a Solair World International Hybrid Universal 15U and 12U.

Solar AC / DC Air Con...
Jul 18 2016
When North Brisbane's East Coast Electroplating came to us hoping to reduce reliance on the grid and shrink its hefty demand charges, we had just the solution - a 100Kw Photovoltaic Commerci...
Join SolarGreen
for your chance to win
Testimonials
Obviously November was a pretty sunny month, but it led the way to a great result for our Spring electricity account. If we hadn't been paying the p...
D.W. Beachmere

A message from our
Managing Director