Let the Hybrid Hot Water Experts at SolarGreen Show You
"How to Use Hybrid How Water to Reduce Your Power Bill"
Fill in the form now to request a free, no-obligation solar hot water consultation with SolarGreen. We'll show you how much you can save by investing in solar.
What You'll Discover About Hybrid Hot Water...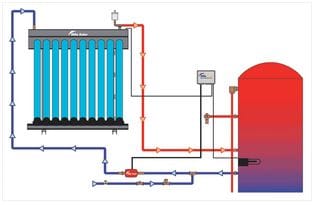 With over 300 days of sunshine a year, Queensland is perfect for solar hot water. Here's some important information from SolarGreen.

Solar power is a proven and efficient way to heat hot water-almost year round.

For an 'average' size home, you could save hundreds or possibly thousands using solar.
Installation of solar panels and additional equipment is fast and easy. Savings begin right away.
Help reduce Australia's dependence on fossil fuels.
Solar panels can be installed on unshaded parts of your property that face north, northeast, east, west or northwest.
For best results, it's important to customize your system to your property.
In many cases, you can benefit from significant tax benefits.
Many homeowners are surprised to discover that solar hot water is extremely affordable to install.
Solar can insulate you from rising fossil fuel costs and reduce the impact of the new carbon tax.
A solar hot water system can improve your home's resale value.
Enter your information below for a free in-home consultation from SolarGreen.
We Will Show You How Much You Can Save
During the free consultation, a SolarGreen solar energy professional will take a look at your property and assess your hot water needs. We'll show you how much you can save. If your property is suitable for solar power, we'll show you how your system would work. And if your property is not totally suitable, we'll be upfront and tell you. Ask us anything about solar hot water and we'll be happy to answer any questions.
Enter your information below for a free in-home consultation from SolarGreen.
8 Reasons to Choose SolarGreen for Hybrid Hot Water
We can make solar hot water extremely affordable so it pays for itself quickly. We can also help you find government incentives, grants, and rebates.
Full 'done for you' service from concept to completion.
The latest cutting-edge technology so you get the most efficient solar hot water systems.
Systems are fully customized so you get precisely the right hot water system for your needs.
FREE initial consultation. Enter your information in the form above to schedule.
We help you maximize the financial benefits so you save thousands on electricity costs.
Full commercial services to help companies of all sizes reduce their power bill.
An outstanding track record throughout Queensland. Ask us for references.
Solar Hot Water
Recent Blogs
Oct 20 2017
With summer fast approaching and temperatures starting to rise, there is no better time than now to consider a Solair World International Hybrid Universal 15U and 12U.

Solar AC / DC Air Con...
Jul 18 2016
When North Brisbane's East Coast Electroplating came to us hoping to reduce reliance on the grid and shrink its hefty demand charges, we had just the solution - a 100Kw Photovoltaic Commerci...
Join SolarGreen
for your chance to win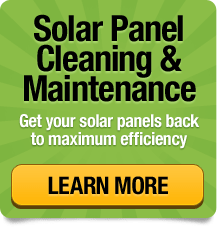 Testimonials
Brrrr Hate Cold Mornings. Switched on our new SolarGreen Solar Air Conditioner and Mmmmmm lovely, warm and cosy (it was also nice & cool in sum...
K & F Waterford

A message from our
Managing Director