Hybrid Energy Systems
Contact Us today to discuss how Hybrid Energy can work for you!
So what is a Hybrid Energy System? A hybrid energy system is connected to the grid via your switchboard and meter. A Hybrid system is also connected to the grid but includes an uninterruptable power supply/ battery bank as well.
Our systems give you a solution towards energy independence and slash your electricity bills even if there are no government feed-in-tariffs. This solution begins with an inverter that can automate and manage all the functions required to run your electrical system, right down to individual electrical circuits if you so desire.
Our inverter system allows you to build on your solar power installation over time. It can be installed as an off peak charging ups system, a grid connected inverter pv system, a DC connected Solar pv ups, or even as a grid connect-DC coupled ups system with either DC solar pv, wind, hydro or fuel based generators. The options are endless, and it doesn't stop there, you can also add extra battery storage to it over time!
8kw DC coupled standalone


8kw DC coupled standalone with backup generator

8kw DC coupled standalone with wind

DC Coupled Stand Alone Photovoltaics
Stand alone solar PV systems (Off Grid Solar) operate independently from the main electricity grid, the energy collected from the solar panels is usually stored in battery banks, typically at 3 days storage, so reliable and continuous power is available 24 hours a day.
Sometimes these systems have the help of additional generation systems including wind and fuel based generators where required, this assists with the regularization of PV generation and load consumptions.
The main advantages of stand alone solar power systems, is that there are little or no going running costs or electricity bills!
Recent Blogs
Oct 20 2017
With summer fast approaching and temperatures starting to rise, there is no better time than now to consider a Solair World International Hybrid Universal 15U and 12U.

Solar AC / DC Air Con...
Jul 18 2016
When North Brisbane's East Coast Electroplating came to us hoping to reduce reliance on the grid and shrink its hefty demand charges, we had just the solution - a 100Kw Photovoltaic Commerci...
Join SolarGreen
for your chance to win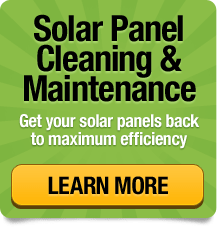 Testimonials
The guys from SolarGreen who did the install were easy to get on with, they didn't muck around and left the site in a clean and tidy fashion. They e...
D.P. Burpengary

A message from our
Managing Director