Solar Power
SolarGreen provides a wide range of residential solar power solutions throughout South East Queensland. We have access to a variety of leading brands, which allows our customers to choose the right package at the right price.
Popular Solar Packages
System Size

3Kw Value
System


3Kw Quality System


5Kw Value System


5Kw Quality System


Components


12 x Link Enery 270w Panels



20 x Link Energy 270w panels


1 x Solax Dual Smart 5 Inverter

Total Cost
(if paying upfront)

From $3,490

From $4,490

From $4,750

From $6,100

Fortnightly Payment
(no deposit)

From $73.90
(24 month plan)

From $92.10
(24 month plan)

From $87.50
(30 month plan)

From $105.20
(30 month plan)
Note: The above prices are for supply and installation on a single storey house and after assignment of STC's to SolarGreen. Eligibility guidelines apply.
To view our complete range of products and brands, please visit our Product Brochures page.
Request a Solar Power Quote Now
Recent Blogs
Oct 20 2017
With summer fast approaching and temperatures starting to rise, there is no better time than now to consider a Solair World International Hybrid Universal 15U and 12U.

Solar AC / DC Air Con...
Jul 18 2016
When North Brisbane's East Coast Electroplating came to us hoping to reduce reliance on the grid and shrink its hefty demand charges, we had just the solution - a 100Kw Photovoltaic Commerci...
Join SolarGreen
for your chance to win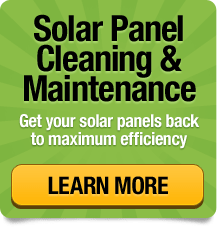 Testimonials
My wife found SolarGreen on Facebook. We own a holiday house and our current solar HW system had failed. We were having guests arrive in 48 hours with no Hot Water and a leaking system. We called...
Mark & Jackie O'Neill

A message from our
Managing Director