7 Energy Saving Tips For Life at Home
Posted on 20 April 2023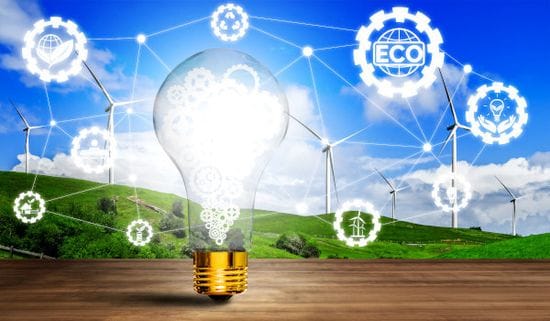 With the majority of the population isolated at home at the moment, thinking about your energy consumption has become more important than ever before. To help you through this challenging time, we have included 7 simple tips below to help reduce your energy bills. Much of this information and more tips on saving energy are available on the QLD Government's website here.
1) Compare electricity retailers and ensure you're getting the best deal
Ensuring you're on the best possible plan is the quickest and easiest way to save money. Check your energy bill and if you read something like 'Standing Offer' or 'Standard Tariff', it usually means you are paying too much and not receiving a discount. For people working for home, it's also worth assessing if you can benefit from off-peak pricing whilst you're using more power during the middle of the day. To compare electricity providers, visit the government's Energy Made Easy website - www.energymadeeasy.gov.au.

2) Hot water & laundry
Ensure your electric hot water is on a controlled load (off-peak) tariff.
Use cold water for laundry.
Wash full loads in the dishwasher or washing machine.
Avoid using the dryer where possible.
If you're hot water system is getting old, it's likely that it is using a lot of energy and not producing enough hot water for your family whilst everyone is home 24/7. Consider installing a solar hot water system, which can save you up to 90% on your heating costs.

3) Air Conditioning & Heating
Use a fan instead of the air conditioner.
Adjust your air conditioner up by 1 or 2 degrees.
Close all the doors, windows, curtains and blinds in the room while using the air conditioner or heater.

4) Kitchen
Choose more energy efficient appliances when shopping.
Limit the time the fridge door is open (especially if you have children).

5) Lighting
Turn off lights when nobody is in the room.
Install fluorescent lightbulbs.

6) TV & Entertainment
Switch off the TV and other entertainment appliances at the wall when nobody is using them.

7) Don't use standby settings - it still uses power
Turn everything off at the wall, appliances use power even when not in use.
Turn off phone chargers, tablet chargers and gaming consoles, as these also use standby power.

If you're serious about saving energy, we also offer a free energy audit tool. Simply click here to fill in a short form and we can identify how much you can save by installing solar power, solar hot water or an energy efficient air conditioner.