Finance Options by SolarGreen
SolarGreen offer a variety of payment options, including cash, cheque and credit card payments (Visa, MasterCard & Eftpos).
However, here at SolarGreen we understand that each individual's financial circumstances are different and these options may not suit everyone. So just like our solar solutions we can provide interest free finance options tailored to your individual needs.
Interest Free Options

We are able to provide you with Interest free options on purchases up to $10,000.00 through Certegy Ezi-Pay.
Certegy Ezi-Pay has provided a no interest ever retail payment plan throughout Australia and New Zealand since 2000. Certegy Ezi-Pay Australia is a "revolving credit account" that allows you to purchase goods or services today, by paying an initial 25% deposit, with the remaining balance conveniently direct debited fortnightly. The application is simple with no invasive questions and fast approval times. (Some applications may require further information for approval).
*Certegy Ezi-Pay Express is a continuing credit payment plan provided by Certegy Ezi-Pay Pty Ltd
(ABN 28 129 228 986). A once off establishment fee between $35 and $90 to activate your account is payable with your first purchase under the plan. Applicable is a payment processing fee of $2.95 and a monthly account keeping fee $3.50. Other fees and charges may apply. See in store for terms and conditions.
Commercial Leasing Options
We are partnered with Solaris Finance to offer commercial customers affordable payment options.
Recent Blogs
Oct 20 2017
With summer fast approaching and temperatures starting to rise, there is no better time than now to consider a Solair World International Hybrid Universal 15U and 12U.

Solar AC / DC Air Con...
Jul 18 2016
When North Brisbane's East Coast Electroplating came to us hoping to reduce reliance on the grid and shrink its hefty demand charges, we had just the solution - a 100Kw Photovoltaic Commerci...
Join SolarGreen
for your chance to win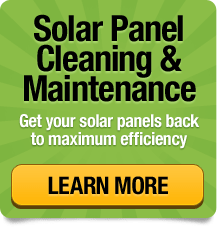 Testimonials
Brrrr Hate Cold Mornings. Switched on our new SolarGreen Solar Air Conditioner and Mmmmmm lovely, warm and cosy (it was also nice & cool in sum...
K & F Waterford

A message from our
Managing Director