---
5
Hi Robert,

Thank you for a speedy, courteous and quality service. I appreciated the explanations of the different solar hot water options and feel confident the choice I made was the right one for our needs. The friendliness and professionalism of all the staff at SolarGreen was exceptional. I felt I was dealing with a company that genuinely cared about their clients.

Am loving the hot water!

Best wishes

Jen
---
5
I just wanted to give you some feedback on our solar system & future wave. We received our first bill today since the meter has been changed over. We've gone from a $550.00 bill last time to Integral owing us $42.29. This is with 18 days of carbon tax out of a total of 62 for the period. We've just done a quick calculation and even if we did have carbon tax for the whole period we would still be about $20.00 in credit and that's without the additional $0.06/kwh we are going to get by moving to Origin. We sure are grateful we saw the writing on the wall with the last government and realised that, just like interstate, it would only be a matter of time before the feed in tariff would be cut. Thanks to you and Solar Green for the energy saving package you designed for us. We are grateful we decided to go with you guys as you genuinely did impress us as the most reputable group of people to deal with out of 4 others we were also looking at.
P.S. of Murrumba Downs
---
5
I had just purchased my new home when SolarGreen provided me with a professional quote. I wanted to fit as large a system as I could on my roof as I could. SolarGreen's installation and after service sale has been fantastic. The system is running well and I am getting a refund of $500/qtr back from AGL!
G.D. Nundah
---
5
Many thanks for the efficiency of you and your team. The installers were excellent. I have just scraped in for the rebate and am eternally grateful to you. All the best
W.M. of Armstrong Creek
---
5
We looked around into different Companies & what they promised, panel sizes, inverters etc, Solar Green were able to instruct, give comparability and explain to us non-solar people what we would require not only for the present but for the future. They were patient with on-going Q's that were plaguing us not only about the efficiency but cost wise also - all were answered appropriately & concisely to the letter. We have constantly monitored the meter and unless it's been an extremely rainy day, the meter has been going backwards each timed checked - we have 3 children at home (25; 18 & 16) who are constantly on computers and no nothing of cutting back on the power useage. We are eagerly awaiting our 1st powerbill which I know will be considerably lower than we have ever paid in the past. We are now thinking about the solar air conditioning that Solar Green also provides Sincerely
Greg & Nicholle
Recent Blogs
Oct 20 2017
With summer fast approaching and temperatures starting to rise, there is no better time than now to consider a Solair World International Hybrid Universal 15U and 12U.

Solar AC / DC Air Con...
Jul 18 2016
When North Brisbane's East Coast Electroplating came to us hoping to reduce reliance on the grid and shrink its hefty demand charges, we had just the solution - a 100Kw Photovoltaic Commerci...
Join SolarGreen
for your chance to win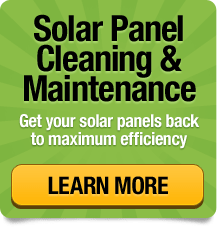 Testimonials
Yesterday you boys came to install the Solar hot water for us. We just want to say what a pleasant helpful crew they were, and even cleaned up afte...
M.N. Camira

A message from our
Managing Director