Blog
With winter well and truly set in and the temperatures dropping down to the single digits at night every day we are reminded of the importance of a reliable hot water system. When we wake up in the morning and its freezing outside the last thing you want is to jump into the shower only to find that your Hot Water System has packed it in. ...
Read More ...
Articles via RSS

Recent Blogs
Oct 20 2017
With summer fast approaching and temperatures starting to rise, there is no better time than now to consider a Solair World International Hybrid Universal 15U and 12U.

Solar AC / DC Air Con...
Jul 18 2016
When North Brisbane's East Coast Electroplating came to us hoping to reduce reliance on the grid and shrink its hefty demand charges, we had just the solution - a 100Kw Photovoltaic Commerci...
Join SolarGreen
for your chance to win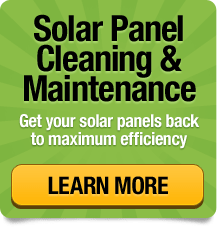 Testimonials
We finally got a 3 month power bill (last quarter) that came up with a $67.00 Credit instead of a normal power bill of between $320 - $350.00 per q...
G.B. Kawana Island

A message from our
Managing Director