100Kw Photovoltaic Commercial Solar System - a SolarGreen Case Study
Posted by SolarGreen on 18 July 2016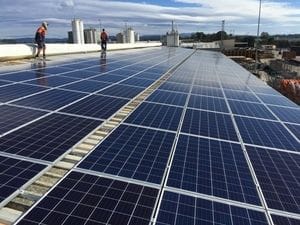 When North Brisbane's East Coast Electroplating came to us hoping to reduce reliance on the grid and shrink its hefty demand charges, we had just the solution - a 100Kw Photovoltaic Commercial Solar System.
Local grid provider Energex approved the system based on a zero feed and we have estimated that the new system will provide East Coast Electroplating with power bill savings of $2,660 a month.
Equipment used:
Jinko 260P Optimised panels x 384
Solar Edge Inverters x 3
Sunlock Commercial framing
HLP controls ZED
Installation - 5 days
How Much?
With long life equipment, like solar, rental is the most common finance solution. The reason for this is the taxation department ruling that solar must be depreciated over 20 years. With solar rental our underwriters purchase the equipment and set a rental based on the ex-GST portion of the purchase price. As it is a rental 100% of your payments are tax deductible. While they must charge GST on rental payments, this is claimed back in your quarterly BAS statement making rental the lowest finance cost option. With rental the asset is owned by the finance company and does not appear on the balance sheet giving you more financial leverage to continue to purchase other assets to operate your business.This should put you in a cash-flow positive situation straight away - even without a feed-in tariff.
No Deposit Rental:
84 months: $1999 per month Exc Gst

One additional payment owns the system outright at the end

60 Months: $2524 per month Exc Gst

One additional payment owns the system outright at the end

Establishment fee of $250
Quote is subject to credit criteria being met and approval with finance company. Figures are indicative and may change with different circumstances or installations. Please ask for our cash price if you prefer to do direct Capital Expense.
The system illustrated below is a premium range system. Please ask us for other options that are available.
The Process
Roof Aspect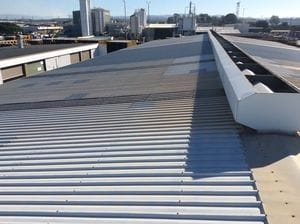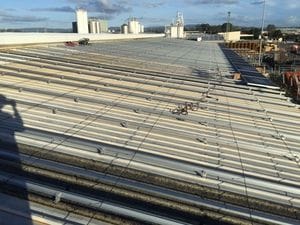 Installation of Framing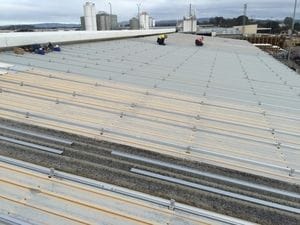 Panels Going Up (tilt frames installed if required)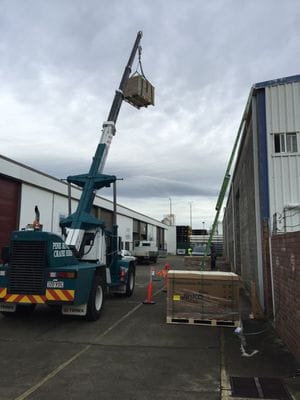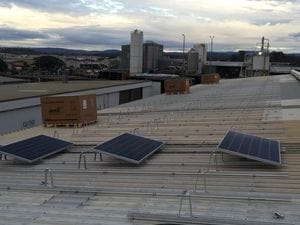 North Roof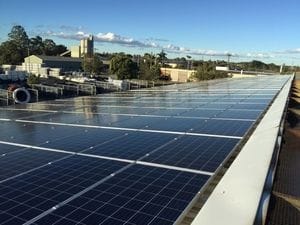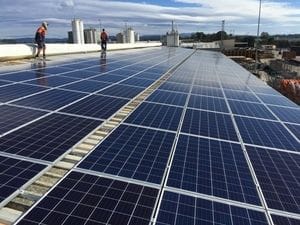 South Roof (tilt framed)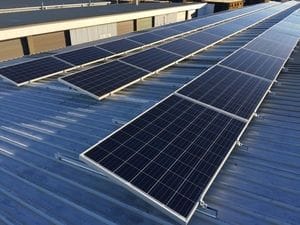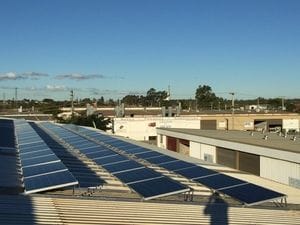 Tilt Framed Array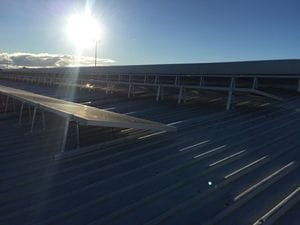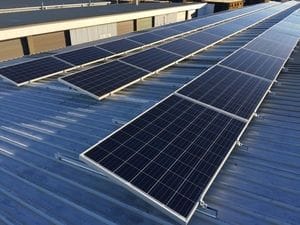 Inverters & Zero FIT Protection Panel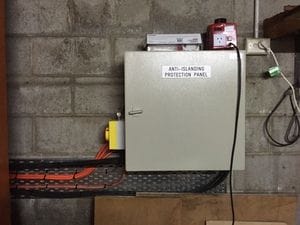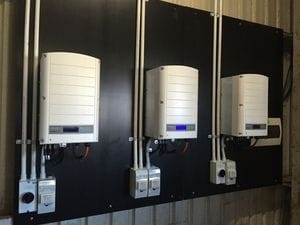 The Final Product