2013 The Sun's Solar Flare Storm
Posted on 10 July 2013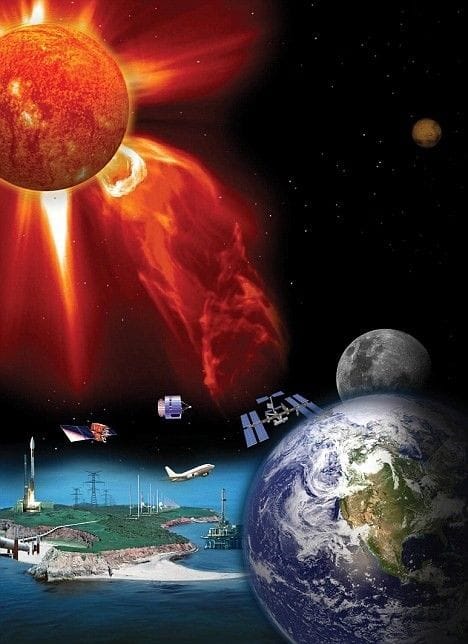 A massive solar flare could cause global chaos in 2013, causing blackouts and wrecking satellite communications.

Nasa has warned that a peak in the sun's magnetic energy cycle and the number of sun spots or flares around 2013 could generate huge radiation levels.

The resulting solar storm could cause a geomagnetic storm on Earth, knocking out electricity grids around the world for hours, days, or even months, bringing much of normal life grinding to a halt. (Protect yourself from blackouts by installing our Hybrid Energy System).

Defence Secretary Liam Fox, who delivered the keynote address at an international conference on the vulnerability of electricity grids around the world, warned that modern societies' dependence on technology leaves them vulnerable to such events.

A massive solar flare is caught on camera on September 8th 2010. Scientists fear that the Sun's activity could cause havoc on Earth in 2013.

The Sun follows an 11-year cycle of high and low periods of solar activity. It is now leaving a notably quiet phase and scientists expect to see a sharp increase in the number of solar flares as well as unprecedented levels of magnetic energy.

The rings of fire, which have the power of 100 hydrogen bombs, could cause twenty times more economic damage than Hurricane Katrina.

Experts met in Washington DC in June 2010 to discuss how to protect Earth from the ferocious flares, which are expected sometime around 2013.

Nasa is using dozens of satellites – including the Solar Dynamics Observatory – to study the threat.

The problem was investigated in depth two years ago by the National Academy of Sciences, in a report which outlined the social and economic impacts of severe space weather events.

It noted how people of the 21st-century rely on high-tech systems for the basics of daily life.

Power grids, GPS navigation, air travel, financial services and emergency radio communications can all be knocked out by intense solar activity.
But much of the damage could be minimised if it was known in advance that the storm was approaching.
You can protect your home from surges, dirty power and electromagnetic radiation by installing our POWERWORX E3 – You can also protect yourself from blackouts by installing our all of home UPS Systems.
This Blog was provided by The Daily Mail Read more: http://www.dailymail.co.uk/sciencetech/article-1313858/Solar-flare-paralyse-Earth-2013.html#ixzz2YaFyw3z4
Recent Blogs
Oct 20 2017
With summer fast approaching and temperatures starting to rise, there is no better time than now to consider a Solair World International Hybrid Universal 15U and 12U.

Solar AC / DC Air Con...
Jul 18 2016
When North Brisbane's East Coast Electroplating came to us hoping to reduce reliance on the grid and shrink its hefty demand charges, we had just the solution - a 100Kw Photovoltaic Commerci...
Join SolarGreen
for your chance to win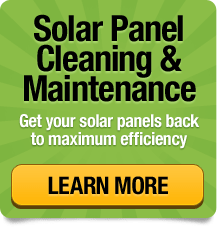 Testimonials
I just wanted to give you some feedback on our solar system & future wave. We received our first bill today since the meter has been changed over. We've gone from a $550.00 bill last time to Integral owing us $42.29. This is with 18 days...
P.S. of Murrumba Downs

A message from our
Managing Director