Welcome to the SolarGreen Solar Power Blog
Posted on 14 August 2012
Welcome to the SolarGreen Solar Power blog!
Visit us often to read notes from the field, browse our photos and videos, hear the latest about solar power, and keep up on what's new at the Solar Green HQ.
Stay tuned!
The SolarGreen Team
Recent Blogs
Oct 20 2017
With summer fast approaching and temperatures starting to rise, there is no better time than now to consider a Solair World International Hybrid Universal 15U and 12U.

Solar AC / DC Air Con...
Jul 18 2016
When North Brisbane's East Coast Electroplating came to us hoping to reduce reliance on the grid and shrink its hefty demand charges, we had just the solution - a 100Kw Photovoltaic Commerci...
Join SolarGreen
for your chance to win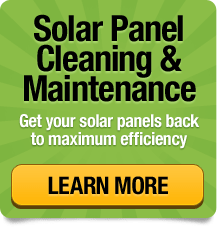 A message from our
Managing Director