Commercial Energy Incentives
SolarGreen specialises in Commercial Energy Solutions and frequently assist businesses to identify ways to reduce their energy expenses whilst increasing their efficiency at the same time. Once identifying what incentives a business may be eligible for we can then recommend a tailored strategy to minimise electricity expenses, and sometimes even eliminate such costs all together.

Current Incentives
Energex Positive Payback for Business
This is a fantastic initiative that rewards businesses that lower their energy usage during periods of high electricity demand. In a nutshell, the more an eligible business decreases its peak demand, the greater the incentive will be. There are a number of ways businesses can reduce electrical demand, including:
Lighting: Upgrading to energy efficient lighting in office, warehouse, undercover carparks etc.
Motors: Upgrading to smaller energy efficient motors
Refrigeration: Upgrading or modifying refrigeration (e.g. doors on open cabinets, compressor replacements, compressor management equipment)
Solar Air Conditioning: Upgrading or modifying air-conditioning (e.g. chiller replacements, thermal transfer improvements)
Power Factor Correction: Installing power factor correction equipment
Other benefits include:
Click here to read more information on the 'Energex Positive Payback for Business' scheme.
If you would like to discuss whether your business may be eligible for an incentive, rebate or government grant, feel free to Contact Us directly or complete the form below. We do not charge for consultation services and can usually determine your eligibility simply by asking a few questions.
Recent Blogs
Oct 20 2017
With summer fast approaching and temperatures starting to rise, there is no better time than now to consider a Solair World International Hybrid Universal 15U and 12U.

Solar AC / DC Air Con...
Jul 18 2016
When North Brisbane's East Coast Electroplating came to us hoping to reduce reliance on the grid and shrink its hefty demand charges, we had just the solution - a 100Kw Photovoltaic Commerci...
Join SolarGreen
for your chance to win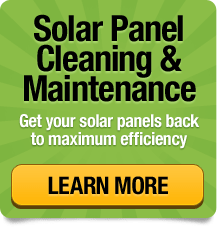 Testimonials
Brrrr Hate Cold Mornings. Switched on our new SolarGreen Solar Air Conditioner and Mmmmmm lovely, warm and cosy (it was also nice & cool in sum...
K & F Waterford

A message from our
Managing Director