Are all Solar Systems the same?
Posted by SolarGreen on 4 February 2015
The thing we hear from a lot of people is "Solar is solar. What difference does it make?"
It makes a huge difference.
If you buy an LCD television from a reputable company with a good history, you would expect that you will pay for the quality, backing and service that comes with a good brand; it is the same with solar power.
You are not just paying for the Solar Panels, or even the inverter. You are paying for:
Rooftop isolators, so your solar system system doesn't set your house on fire if there is a fault with something
Specialized racking and support, so the panels are not sitting directly on your roof and have good air flow. So your roof does not leak or go rusty over time
Quality wiring to your inverter so the power conversion is the best it can be
Meter upgrades when required
Strong performance from a system well designed for a specific physical location; not all locations are ideal for solar power.
Follow up service.
You should always look for quality when purchasing anything electrical.
As the old saying goes - 'If you are being offered something that seems too good to be true, it probably is!'
Author: SolarGreen
Recent Blogs
Oct 20 2017
With summer fast approaching and temperatures starting to rise, there is no better time than now to consider a Solair World International Hybrid Universal 15U and 12U.

Solar AC / DC Air Con...
Jul 18 2016
When North Brisbane's East Coast Electroplating came to us hoping to reduce reliance on the grid and shrink its hefty demand charges, we had just the solution - a 100Kw Photovoltaic Commerci...
Join SolarGreen
for your chance to win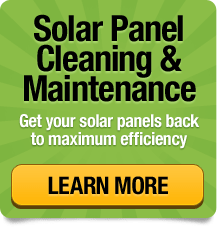 Testimonials
Yesterday you boys came to install the Solar hot water for us. We just want to say what a pleasant helpful crew they were, and even cleaned up afte...
M.N. Camira

A message from our
Managing Director