Posted in solar energy
Posted by SolarGreen on 11 May 2015
The following solar update was provided by the Australian Solar Council on Monday 11th of May, 2015.
---
On Friday, the Abbott Government threw the solar industry back into turmoil by backing two yearly reviews of the Renewable Energy Target.
This is devastating.
The next RET Review will start in 7 months time!
After 3 RET reviews in 3 years, they want another review in 7 months!
That will devastate every solar business and every solar worker in Australia.
Household solar, commercial solar and big solar completely uncertain once again.
We must stop this from happening.
Please send an e-mail NOW to:
greg.hunt.mp@aph.gov.au [Environment Minister]
ian.macfarlane.mp@aph.gov.au [Industry Minister]
mark.butler.mp@aph.gov.au [Opposition Environment spokesman]
gary.gray.mp@aph.gov.au [Opposition Industry spokesman]
Key Messages: We've had 3 RET Reviews in 3 years. We don't want any more. Another RET Review will destroy Australia's solar industry, hurting 5,000 small businesses and harming 18,000 solar workers.
You might want to remind Ian Macfarlane that he said this on 27 February "I've offered...a guarantee that this will be the last [RET] review before 2020".
This is deadly serious.
Make no mistake, if the Government proceeds with 2 yearly RET Reviews, the Australian Solar Council will campaign against the Government in the 20 most marginal seats across Australia.
Please send these e-mails NOW and contact your local Federal Member of Parliament.
Recent Blogs
Oct 20 2017
With summer fast approaching and temperatures starting to rise, there is no better time than now to consider a Solair World International Hybrid Universal 15U and 12U.

Solar AC / DC Air Con...
Jul 18 2016
When North Brisbane's East Coast Electroplating came to us hoping to reduce reliance on the grid and shrink its hefty demand charges, we had just the solution - a 100Kw Photovoltaic Commerci...
Join SolarGreen
for your chance to win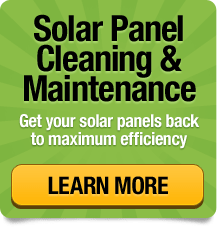 Testimonials
Obviously November was a pretty sunny month, but it led the way to a great result for our Spring electricity account. If we hadn't been paying the p...
D.W. Beachmere

A message from our
Managing Director